No Fuss, No Muss: 4 Simple & Practical Campfire Meals
When you're camping, cooking over the campfire is one of the highlights of the trip. But you don't have to be a gourmet chef to create delicious and satisfying meals. In this post, we'll share four easy and practical campfire meals that will make your next camping trip at Jellystone Park™ Columbus North a breeze.
No-Hassle Campfire Meals
One-Pot Meals
One-pot meals are the perfect way to enjoy a warm and comforting dinner without the hassle of complicated recipes or difficult clean-up. From soups and stews to casseroles and pasta dishes, there are endless one-pot meal options that can be cooked over the campfire.
Foil Packet Meals
Foil packet campfire meals are easy to prepare and clean up. Wrap your favorite meat and vegetables in foil and cook over the fire until everything is tender and cooked to completion.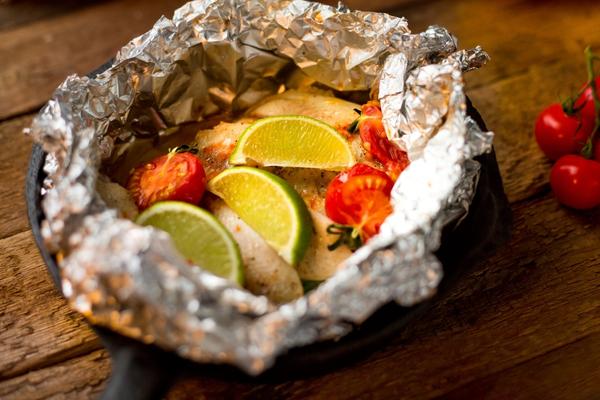 Skewers and Kabobs
Skewers and kabobs are another simple and tasty way to cook over the campfire. Thread your favorite meats, veggies, and fruits onto skewers and cook over the fire until everything is nicely charred and thoroughly cooked.
Hobo Pies
Hobo pies, also known as pudgy pies or mountain pies, are a fun and easy way to make a hot pocket-style meal over the fire. Fill a pie iron with tortillas or bread and your choice of filling, like pizza sauce and cheese or peanut butter and jelly, and cook until the bread is crispy and the filling is hot and gooey.
Cozy Camping and Tasty Meals
At Jellystone Park™ Columbus North, you can enjoy a cozy and relaxing camping experience with easy and delicious campfire meals. With the convenience of fire rings at all RV sites, tent camping, and cabins, you'll have everything you need to make your camping trip a success.
Get Comfy Around the Campfire!