5 Ways to Save at Jellystone Park™ Columbus North
Looking to save on your family getaways this season? Jellystone Park™ Columbus North makes vacationing a fun, affordable experience for everyone with many ways to save. Besides using seasonal discounts, families can cut down on costs in other ways.
5 Ways to Save on Your Stays
1. Use Discount Promo Codes
Jellystone Park™ Columbus North always offers special deals so you and the family can vacation for less, from military discounts to specials on extended weekend stays. Discounts are recognized through our online booking system by inputting a promo code. This makes the reservation process and saving a cinch! Check our latest deals before booking a stay for additional ways to save!
2. Stay on Weekdays
Another budget-friendly option is to vacation on weekdays. Lower rates are available from Sunday night through Thursday night when the park experiences few crowds and planned activities. However, families can still enjoy our exciting attractions and access comfort facilities like the restrooms, store, and laundry.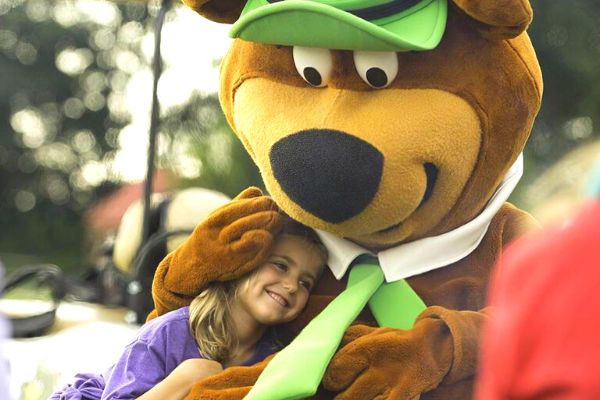 3. Come for the Day
For those staying close by, visiting Jellystone Park™ Columbus North for the day is another option to save a bit. Get a Day Use Pass and swim, fish, hike, play sports, and more till sundown! Call before coming to the park to make sure we're giving passes for the time you want as they are not available every day, particularly during holidays and special events.
4. Opt for Traditional Camping
Our tent sites are the most affordable way to stay. Tent sites are a perfect rustic camping experience while enjoying our park's fun amenities and activities. Sites accommodate a maximum of 6 people and include electric and water hookups, a picnic table, and a fire ring.
5. Join Club Yogi™ Rewards
Becoming a member of Club Yogi™ Rewards costs $0! The loyalty program was created especially for families that frequent Jellystone Parks™ regularly. Members earn Club Points every time they stay at Jellystone Park™ locations. They can redeem these points for FREE nights and enjoy other member-only benefits! It's just our way of saying thank you for vacationing with us!
Jellystone Park™ is Your All-In-One Vacation Destination
As a destination in itself, Jellystone Park™ Columbus North is an affordable way to vacation. Families simply check in to their campsite or cabin and can enjoy a whole gamut of camping adventures and ways to save just steps away!
Enjoy All The Ways To Save And Play With Us!