The Magic Behind Our Pumpkin Patch
Every October, as the leaves change color and the air turns crisp, a special kind of magic takes over Jellystone Park™ Columbus North. It's a magic that turns ordinary seeds into personalized pumpkins overnight, leaving our youngest guests wide-eyed with wonder. Welcome to the enchanting world of our Magic Pumpkin Patch!
From Seeds to Surprises: The Spellbinding Pumpkin Patch at Jellystone Park™
A Sprinkle of Magic
The journey begins with our little campers being handed magical pumpkin seeds. With hopeful hearts and excited giggles, they scatter these seeds, dreaming of the pumpkins they might become. As they head to their campsites and cabins for a night under the starry sky, the magic starts to work its charm.
A Morning Surprise
As dawn breaks and the campsite awakens, a miraculous transformation has occurred. Where once there were only seeds, now stand proud pumpkins, each bearing the name of a child who planted it. The joy and astonishment on their faces as they discover their very own pumpkin is a sight to behold. It's moments like these that make our Halloween Spooktacular Weekends truly unforgettable.
More Than Just Pumpkins
But the magic of our pumpkin patch isn't just in the pumpkins themselves. It's in the memories created, the stories shared, and the traditions formed. It's in the laughter of families carving pumpkins together, the creativity of children decorating them, and the warmth of friends gathered around a campfire, sharing tales of Halloween adventures.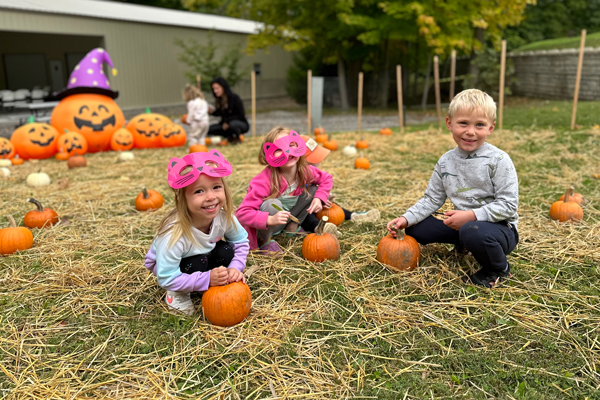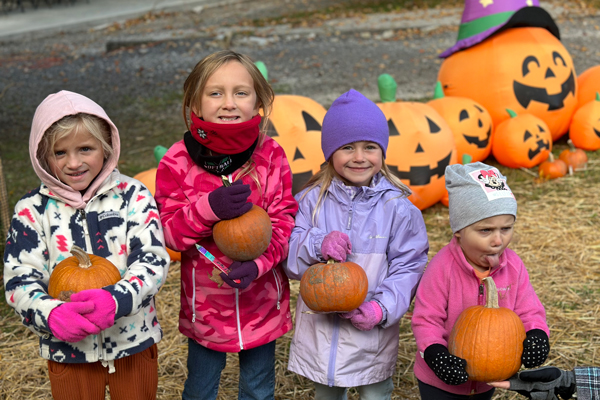 Join the Magic
Whether you're a returning guest or planning your first visit, we invite you to experience the enchantment of our Magic Pumpkin Patch. While we can't reveal all our secrets, we promise an experience filled with wonder, joy, and a touch of Jellystone Park™ magic.
At Jellystone Park™ Columbus North, our Magic Pumpkin Patch is just a glimpse of the enchantment awaiting you. Our Halloween Spooktacular Weekends are brimming with activities, from a haunted trail and haunted house to crafts, costume contests, trick-or-treating, and much more. This October, immerse yourself in a world where every weekend is a Halloween celebration. Join us for unforgettable moments, magical experiences, and family fun that will be cherished for years to come.
Sow the Seeds of Adventure