Why Camping is Good For You: 5 Benefits of Camping
Besides getting away from the hustle and bustle of daily life, there are some great benefits to camping that you may not have thought about before. Read on to learn more about the many benefits of camping and why you should consider getting outside to enjoy nature with your loved ones more in 2023!
5 Benefits of Camping
Camping connects you with nature
Camping connects you with nature in ways that you can't replicate any other way. It allows you to unplug from the virtual world and enjoy real-world scenery, fresh air, and authentic interactions with others!
Camping is excellent exercise
The physical demands of setting up your site, hiking, fishing, and enjoying the many other camp activities count as exercise. Of course, half the time, campers don't realize it because they're busy having so much fun!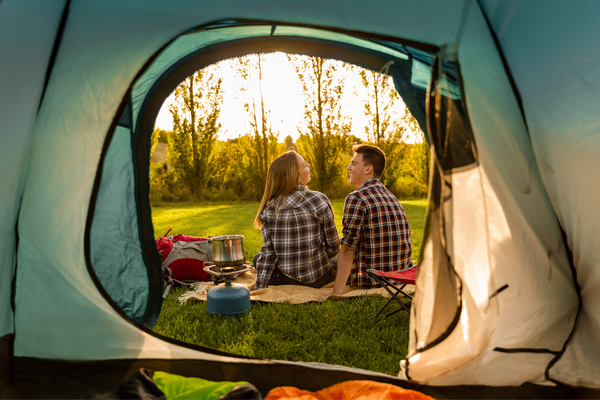 Camping helps you relax and de-stress
Activities related to camping have been linked to mood enhancement, better focus, a decrease in depressive thoughts, and quality sleep. Simply put, the benefits of camping extend to your body and mind.
Camping promotes family bonding
Camping is a way to reconnect and spend quality time with one another. Plus, it's also a great way to bond with extended family members and friend who live out of town.
Camping teaches self-reliance
It offers opportunities to learn and develop new skills, not just for children, but campers of all ages, from pitching a tent to starting a fire and making meals.
Camp For Some R&R
This is just a small sample of the many benefits of camping. The benefits are endless for all ages. It's hard to picture how much you're missing out on when you're away from nature and instead stuck in your usual routine. Break from the cycle and bring your family to Jellystone Park™ Columbus North for your recommended dose of camping!
Enjoy Endless Adventures & Countless Benefits To Camping